Progressive Procurement Website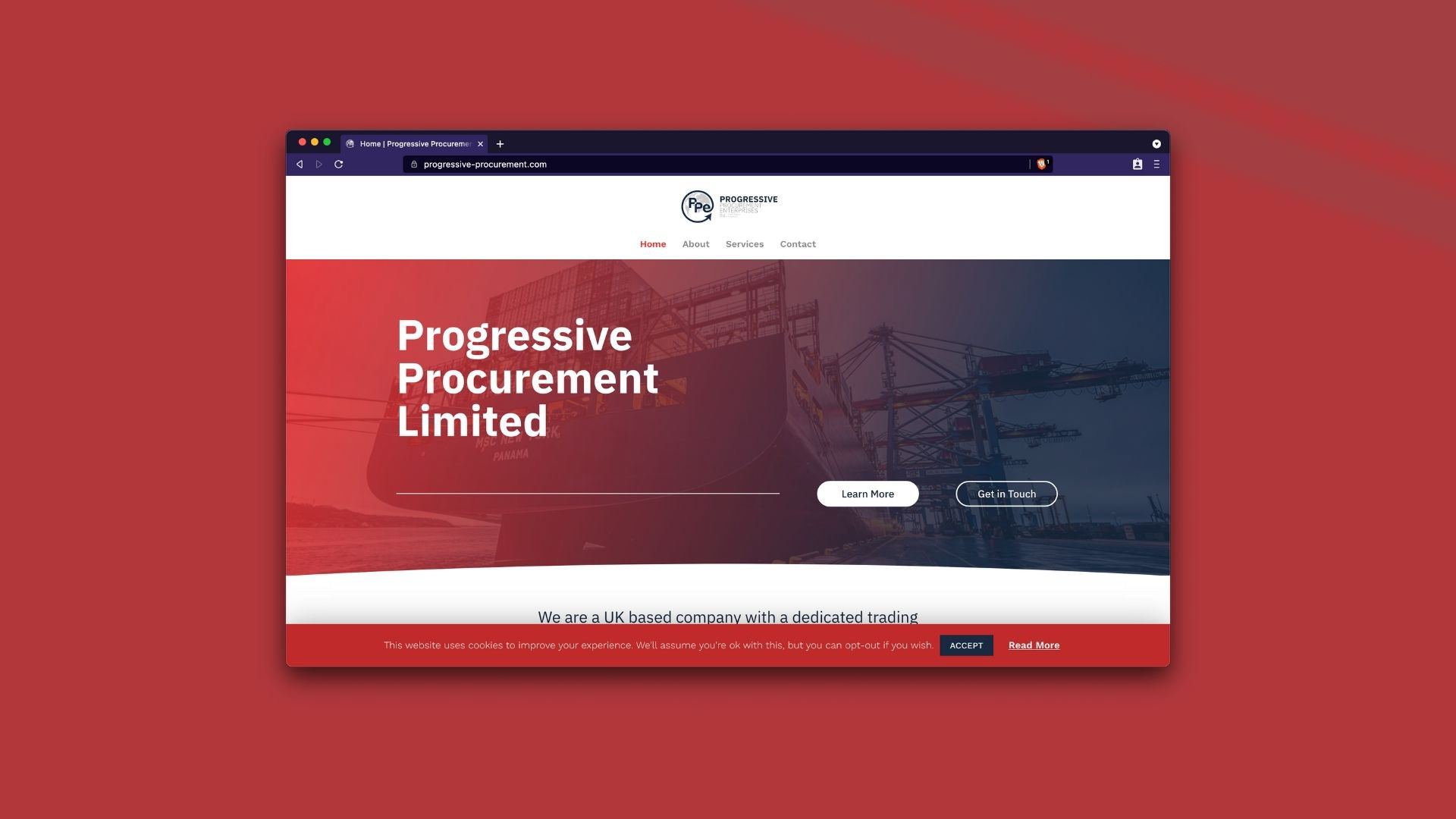 Progressive Procurement is a UK-based procurement and distribution company with offices in Hong Kong. We were approached by the team at Progressive Procurement to develop a brand identity and website for the startup distribution agency. Our work with the company included the following:
- Design and development of a brand logo
- Brand guidelines and identity
- Website design including
We were able to handle all aspects of the brand's development and identity in-house, allowing us to deliver a turnkey solution tailored to their needs.